Returning Candidate?Log back in
About Community Medical Centers
We are the largest and most comprehensive hospital network in the Central San Joaquin Valley with a history of serving central California that dates back to 1897.
At Community Medical Centers, we're boldly moving forward – growing to meet the ever-changing needs of the dynamic communities we serve. Like many hospital systems, ours is not-for-profit – but what sets us apart is that we're also locally owned. That means the money left after we meet operating costs is invested back into improving healthcare services for the local community. We're financially sound and our facilities are adding new technology and undergoing exciting expansion projects. We're able to offer an exceptional variety of ways for you to grow – both in how you do your job as a healthcare professional and in the way you live your life as well.
Community Medical Centers is the region's largest private employer, providing jobs for more than 8,000 employees, including 2, 900 nursing staff. The Community family also includes more than 1,300 affiliated physicians, 900 volunteers, and more than 300 medical and dental residents from the UCSF Fresno Medical Education Program and the University of the Pacific's School of Dentistry. If you share our passion for providing the highest quality healthcare for each and every patient, consider a career with Community Medical Centers today.
Our Service Area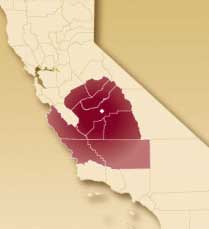 An Overview of Our

Three-Hospital Network
Based in Fresno, California, Community Medical Centers is the region's largest health care provider and private employer. We operate three hospitals — Community Regional Medical Center, Clovis Community Medical Center and Fresno Heart & Surgical Hospital — several long-term care, outpatient, other health care facilities and a physician residency program in conjunction with the University of California, San Francisco.
Visit Our Video Library